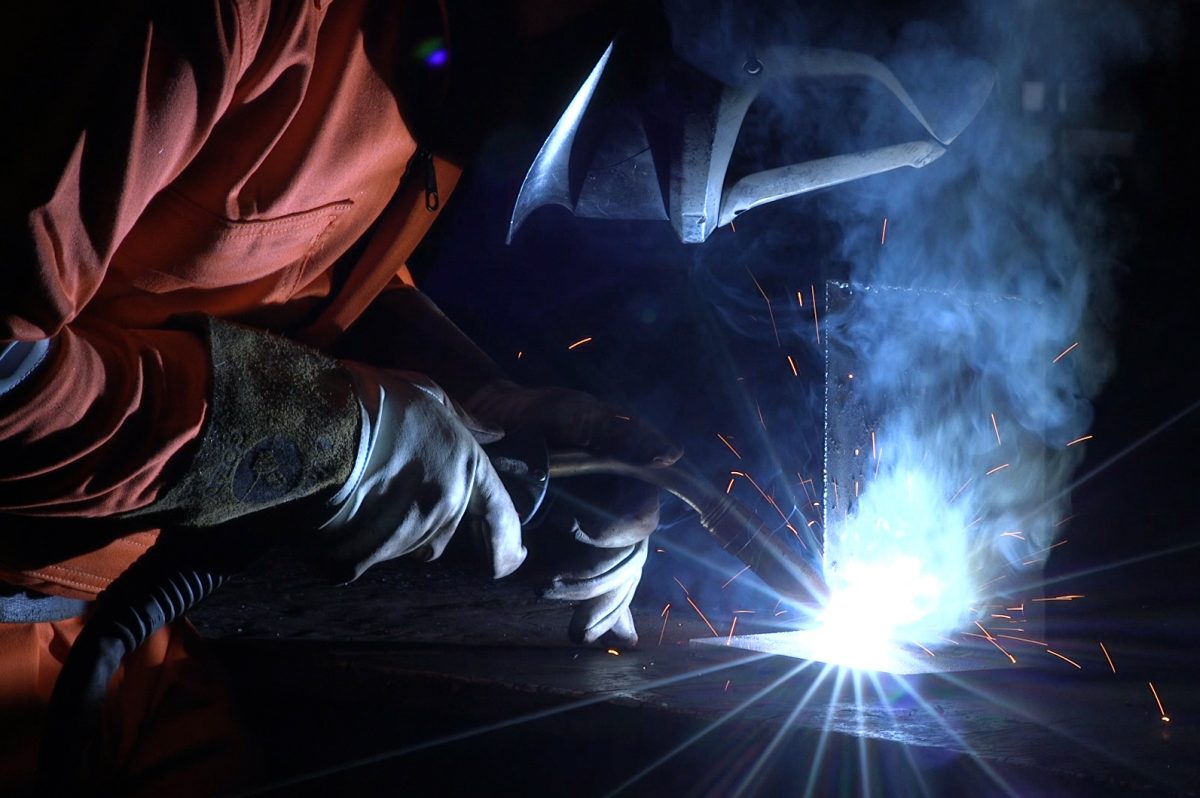 We have been providing industry-leading welding & fabrication solutions since our inception in the early 1990's.
Our dedication to our craft has saw us work closely with the likes of BP, EnQuest and Total at the Sullom Voe Terminal and Shetland Gas Plant but we have also worked closely with a number of fishing boats, local companies and more. Our Workshops and storage areas cover over 14,607sqm and are situated within the Greenhead Base in Lerwick with convenient quayside access for easy load out of fabricated structures.
However, it is not only companies and businesses we work with. There is no job too small or too big for us here at LEF. We are Certified to ISO9001: 2015.
At LEF we strive to rise above any challenge and produce top quality work which is BUILT TO LAST. At the heart of how we achieve this is our dedicated team. The team at LEF are always looking to find the best solution to any challenge and consistently work to the highest of standards ensuring work specifications and coding are strictly followed.
Our community is at the heart of what we do and we want that to continue. We were delighted to be involved in Shetland Arts' LOCUS Public Art Trail and hope we can continue to contribute to improvement around our town centre and beyond.
Multi-skilled Personnel
All of our tradesmen are multi skilled individuals who can both fabricate and weld, they carry out various welding processes including but not limited to MMA, MIG, FCAW, TIG on all materials. All of our welders carry various coding's that allow them to be flexible and adaptive to the majority of processes including ASME, AWS etc. If we don't have a procedure you require we can quickly and cost effectively arrange for the testing's to be carried out to your specification.
Pipework
We can handle anything from 1/4 inch pipe to 48 inch pipe and beyond, with a team of pipe welders on site at all times we are able to handle anything from new designs to repairs on current pipework. Works can easily be done on site to minimise down time to your business. Our skills extend to subsea-Hook Up Spools ,Tie-In Spools, and Risers.
Fabrication
All of our sheet metal fabrication is done on site, in our workshop where we have a 530m² welding hall which sees any job big or small completed in a quality controlled environment.All of our structural steel work can be done in house. We have the largest workshop in Shetland with both length and height available as such there really is no job too big for our facilities.
PROJECT MANAGEMENT
At LEF we can provide full turnkey solutions to any engineering problem, we deploy the use of our vast industry experience to achieve this.
Design Interface
Supply of Material
Supply of Equipment
As built Fabrication Drawings
Bespoke Fabrication of structures
Coded Welding
Hydro Testing and Pressure Testing
Non Destructive Testing
Management of Sub Contractors
Loadout, logistics
Thermal metal spray, Sandblasting
Site services which include but are not limited to:
Site welding
Installations
Engineering
Machinery installations
Pump installations
Confined space working
Mechanical fitting
Repairs
Electrical work