We are based on the Shetland Islands which is at the very North of Scotland – the very gateway to Northern North Sea, the Atlantic frontier and now not only the West of Shetland oil and gas exploration areas but the Norwegian Sectors as well. Our Workshops and storage areas cover over 14,607sqm and are situated within the Greenhead Base in Lerwick with convenient quayside access for easy load out of fabricated structures.
L/E/F are always driving forward to improve not only the diversity of our services but also our staff with first class expert training both locally and throughout the UK. This enables us to always guarantee the highest quality of work.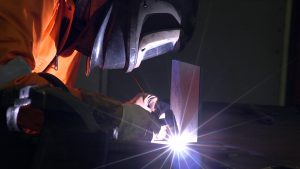 We strongly believe that to get the best possible results you need to have the best trained staff. That is why year on year we are always looking to employ new apprentices not only in welding and fabrication but in engineering and protective coatings too. We are constantly reviewing our training records and are always looking for new areas in which we can train and progress our employee's skillset.
As we continue to strive forward, our community-focused approach looks to make Shetland a green hub for engineering, where our work is known to be built to last.
SITE AREA
529 m2 Welding hall with both 10 & 12.5 ton overhead cranes
539 m2 Machine shop with a 10 ton overhead crane
675 m2 Purpouse built Shotblast & Coatings Facility
12,400 m2 Assembly & Laydown Area
94 m2 Office sutiable for all of our office based staff
With a quayside site of over 14,500 m2 we can handle and move some of the largest jobs around, space is not a problem for us so no matter how big your project is we are sure to be able to help.
We have the best "one stop shop" facility for welding/fabrication and coatings in Shetland enabling us to deliver the largest of projects to a high standard on time and on budget.
If it can be done, our highly-skilled staff can, and will do it.